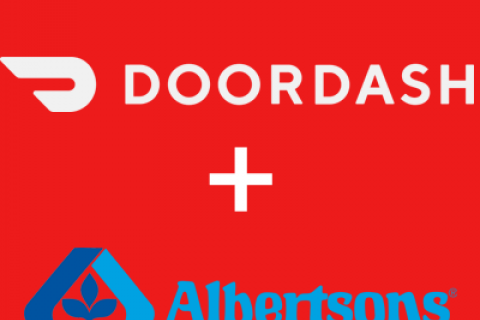 Albertsons Cos. has tapped DoorDash to provide last-mile grocery delivery from almost 2,000 of its stores. Under the partnership, Albertsons will sell more than 40,000 products eligible for delivery through the DoorDash online site as well as its app. Products will include grocery, convenience items, fresh and prepared foods, among others.
In some markets, customers will be able to order groceries for same-day delivery through their local Albertsons Cos. store's website. Products will be delivered through DoorDash Drive.

Albertsons Cos. operates over 2,200 stores in 34 states and the District of Columbia under 20 retail banners, including Albertsons, Safeway, Vons, Jewel-Osco, Shaw's, Acme, and Kings Food Markets.