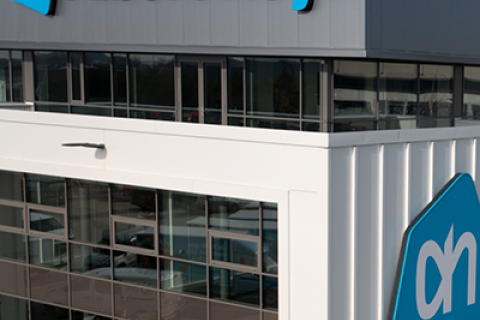 Dutch retail leader Albert Heijn is conducting a test with the true price on coffee in three of its To Go stores. Customers can choose whether they pay the regular price or the 'fair' price. The surcharge of the 'fair' price goes to the Rainforest Alliance.
With the true price, the retailer wants to provide insight into the real social and environmental costs of the product range. The company True Price calculated the amount of the surcharge for Albert Heijn, based on a method developed by Wageningen University. The surcharge, among other things, compensates for environmental damage caused by the production of coffee and dairy products, such as CO2 emissions, the use of water and raw materials. It also guarantees farmers and their employees a living income.
Coffee at true price at Albert Heijn can be up to 36 cents more expensive, this is the case for Latte. The surcharge is lowest for (black coffee) espresso, at 8 cents. After two test months, the company will evaluate and decide whether the project will be continued and rolled out across more stores.
The retailer is also targeting the highly regarded B Corp certification, which it wants to achieve this year. It would be a first for a Dutch grocery retailer.