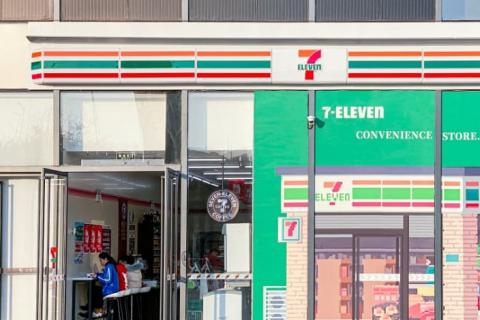 Iconic convenience store chain 7-Eleven is preparing to expand into new parts of Europe and seeking franchisees in up to 10 countries. The chain, which operates over 83,000 stores in 19 countries worldwide, is known for its round-the-clock opening hours. It is considered the inventor of the convenience retail sector 96 years ago. The company was founded in Dallas, US, and is now owned by Japanese firm Seven & I Holdings.
The retailer is initially targeting Germany, France, Ireland, Italy, Poland, Spain, Turkey, and the UK. Austria and Switzerland could also be considered, according to reports. The Benelux countries are not included in the plans. In Europe, 7-Eleven already has stores in Denmark, Norway and Sweden. The CEO of 7-Eleven international said the company wants to become the one-stop-shop where people can quickly and conveniently get quality food and beverages despite their busy lives. The need for high-quality convenience food is also great in Europe. That's why the European market is now a leading expansion area for the 7-Eleven brand.
7-Eleven isn't the only convenience chain with its sights set on European expansion. Circle K's parent company Alimentation Couche-Tard recently announced the acquisition of over 2,000 sites in Germany, Belgium, the Netherlands and Luxembourg.