Program instruction is developed and presented by faculty at St. Joseph's University and adjunct faculty drawn from industry experts.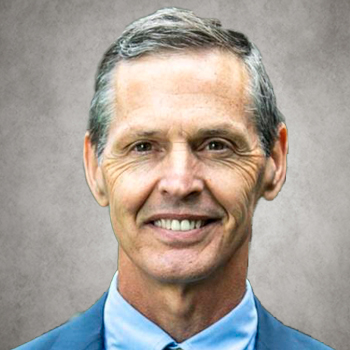 Dr. Stephen Porth
Professor of Management, Saint Joseph's University
Dr. Stephen Porth is a Professor of Management in the Haub School of Business at Saint Joseph's University and the Senior Editor of the Journal of Jesuit Business Education. Dr. Porth has chaired three academic departments at SJU – Management, Food Marketing, and Pharmaceutical Marketing.
And served for 17 years as Associate Dean and Executive Director of graduate programs in the Haub School of Business. He is the NCAA Faculty Athletics Representative at SJU and is on the Executive Committee of FARA, the national association of faculty athletics representatives.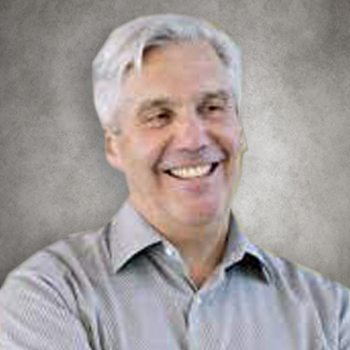 Jim Hertel
Founder and Principal, 2nd Act Advisory LLC
Jim Hertel founded 2nd Act to help the consumer goods industry realize profitable growth by taking advantage of four decades of experience in the food and consumables business. He led analytics at Inmar as senior vice president, following decades as a tech-enabled consultant and CPG executive.
His strategic use of data and shopper analytics can be found in the analytic products and solutions he created. His rich experience in consumer goods marketing, food retailing and economics makes him a frequent contributor to thought-leadership panels, associations, and publications.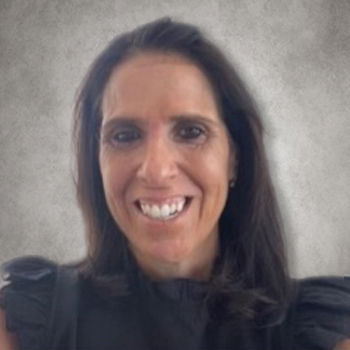 Deena Pitzele
Partner, The Partnering Group Partner
Deena Pitzele works with both manufacturers and retailers in Private Label and Foodservice industries through expertise in strategic growth and transformation, customer development, and organizational design and requirements for market activation. She has worked on development and commercialization of Private Label brands and proprietary products for...
grocery, club, limited assortment, national restaurant chain accounts and foodservice broadline distributors. Recent work includes Sam's, Kroger, Lidl, Chipotle, Panera, Sysco, US Foods, and Markon. The work includes leadership from insight to commercialization through both a consumer and customer centric view of the business. Prior to joining TPG, Deena held executive leadership positions in Business Transformation, Sales, and Channel Marketing in public and private companies including 10 years in operating companies in private equity. Her experience has been as a manufacturer, distributor, and retailer. The companies include General Mills, Supervalu, George Weston Limited, Glencoe Capital and Centre Partners.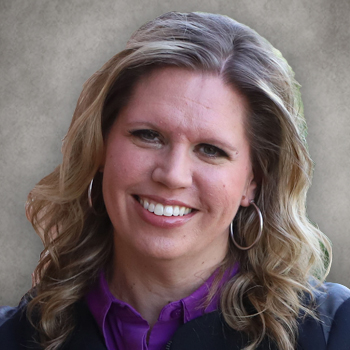 Jen Linke
Vice President, Retail, Aramark
Jen Linke started her career in private brands working for Aldi. She was a district manager before she was promoted into their corporate purchasing team where she oversaw a variety of food & non-food categories and managed the advertising & marketing for the company. She was there 14 years before moving to Sears/Kmart.
While managing several areas, including stationery, greeting cards, batteries and more, she also led strategic procurement initiatives for Kmart's grocery and drug businesses. Jen left Kmart to be the Vice President of Brand Management at Federated Group. Her responsibilities included driving brand and category strategies in private label grocery. She developed new brands, managed the SailPointe Creative business and more. She now works as the Vice President of Retail for Aramark Corrections and has served as the WISE Chair since
June 2020.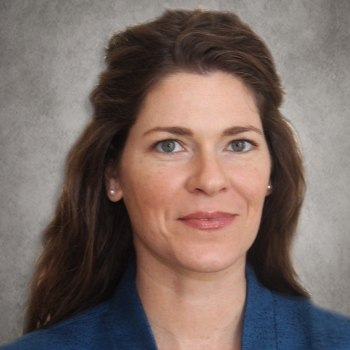 Sara Williamson
PhD – Faculty, SUNY College at Old Westbury
Dr. Sara Williamson is an Assistant Professor of Marketing with an expertise in consumer psychology. Her research investigates how choice, consumption, and disposal of packaged goods can be impacted by contextual cues related to product design, labeling, and retailing. Her research has been featured in regional and national media outlets.
And has been awarded by the American Marketing Association for its societal impact. Currently a faculty member at The State University of New York (SUNY), Sara has been teaching undergraduate and MBA marketing courses for 13 years and has previously served as a faculty member for the Haub School of Business Food Marketing Department at Saint Joseph's University. Sara also offers more than a decade of industry experience in sales and marketing within both private and public sectors, working with stakeholders along the value chain to foster successful relationships among retailers, restaurants, and food suppliers. Sara is a life-long learner and educator who enjoys connecting with others, sharing ideas, and finding solutions. She currently resides in New York City, where you can find her exploring a local park, farmer's market, grocery store, or restaurant.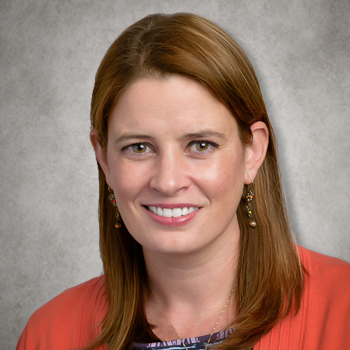 Jac Ross
VP Our Brands, Sprouts Farmers Market
Jac Ross joined Sprouts Farmers Market in May 2021 as Vice President Sprouts Brand where she is focused on bringing exclusive and innovative private label products to the fast-growing grocer's base of shoppers who are enthusiastic about health and wellness. She has extensive experience within the Private Label industry across product development...
innovation, manufacturing and retailing in the U.S., were she has resided for just over eight years, and 20 years within Europe and the U.K. for retailers including Ahold Delhaize, Unilever, Marks & Spencer and Sainsbury's.
Jac serves on the Board of Directors for Women Impacting Storebrand Excellence™ (WISE), a non-profit professional development organization that champions the power of diversity and inclusion within the store brands industry. She graduated from University of Reading, United Kingdom with an Honours Degree in Food Technology and has been recognized by a number of industry organizations: Store Brands Game Changer 2023; Senior Executive honoree in Progressive Grocer's 2018 Top Women in Grocery; Honoree in The Shelby Report / The Griffin Report 2017 Women of Influence in the Food Industry; Rising Star honoree in Progressive Grocer's 2016 Top Women in Grocery; and R&D/QA Award honoree in the 2015 Top Women in Store Brands (TWISB) recognition program of WISE and Store Brands magazine.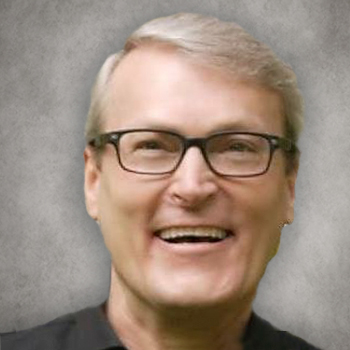 Christopher Gardier
Chief Sales Officer, Oratium
Chris Gardierhas had a distinguished career in the CPG space with stints at Kraft Foods, Frito Lay, Pepperidge Farm, Hain Celestial and JBSS (John B. Sanfilippo & Son, Inc.). He has developed a remarkable track record for transforming organizational performance. In 12 years leading sales at JBSS, he commercialized their Private Brands value proposition.
Which helped achieve growth of +19% CAGR net income and +23% CAGR shareholder value. At the same time, retailers recognized the contribution to their business by awarding them vendor of the year twice at both Walmart and Target. Christopher and his wife Mary reside in Indianapolis. When he's not teaching and consulting, Christopher can be found competing in State and USGA golf events and supporting his two daughters' careers.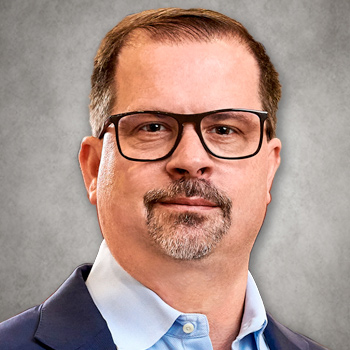 Kevin Williamson
Chief Executive Officer, RJW Logistics Group
With over 29 years in the transportation and supply chain industry and as a second-generation owner, Kevin Williamson is the Chief Executive Officer of RJW Logistics Group, where he oversees 2,200+ employees, multiple business units and revenue streams, and a rapidly growing retail logistics operation that successfully accelerates supplier performance at retail.
Kevin officially joined the company in June of 1994 in the Transport Operations division. With that experience, in 2000 he transitioned into a sales leadership role where he spent the subsequent ten years helping to grow the department and its output, and to define its goals. Following the retirement of his mother and father, Kevin assumed the role of Chief Executive Officer in 2010. Under his leadership, the company has expanded beyond traditional transportation and logistics to become a leader in retail consolidation and fulfillment, which has resulted in explosive company growth each of the past seven years. Today, RJW serves 500+ global CPG brands out of 7 million square feet of warehouse space in Chicagoland and Dallas, delivering goods on-time and in-full to 100+ retailers nationwide.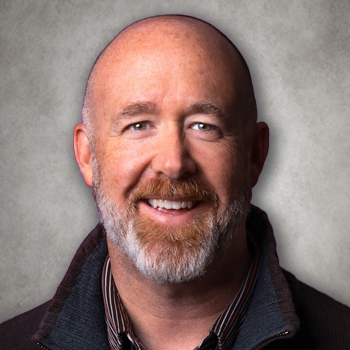 Brian Gornall
Cash-Wa Distributing , VP Category Management
Brian Gornall began his retail career with Albertsons where he worked in Merchandising, and later in the planning and strategy arm of Marketing. He became a leading force in Private Label consumables during his years with Target and the UP & UP brand, and later became one of the founding leaders to establish Amazon's launch of several Private Label Food and Beverage brands.
When he's not consulting, he's a YouTube personality with a focus on Business and Personal Finance.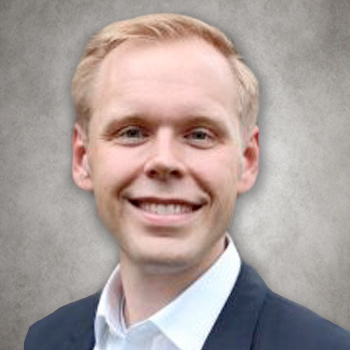 Theo Schweitz
Chief Executive Officer, Drive Wheel Peer Groups
Theo Schweitz is the CEO of Drive Wheel Peer Groups, where he organizes peer groups for Food and Consumer Packaged Goods Leaders. He is driven to create opportunities for: collaboration, benchmarking, networking, and strategizing. These methods give leaders assurance they have the information they need to make confident business decisions.
With 25 peer groups covering all aspects of Sales, Marketing, Logistics, and Management, Theo can offer leaders confidence that when they present a new idea, it is well vetted by the best minds in the industry. Previously, Theo was the Director of Private Brand Food at Target where he oversaw brand positioning, product development, and promotional strategy for Target's portfolio of brands. He was the VP of Strategy at BBDO advertising agency. An undergraduate from the University of Pennsylvania, he also holds an MBA and Culinary Arts degree.