KEYNOTE BREAKFAST – Monday, November 13
Economics, Global Retailing and the Opportunity for Private Label Growth • John Ross
Economics, Global Retailing and the Opportunity for Private Label Growth
Post-pandemic, the grocery industry is still unstable and unpredictable. Global supply chain disruptions, labor challenges, logistical issues, increased regulation inflation (and currently disinflation)  make running our businesses more difficult than ever before. On top of this are changing consumer behaviors, changing media landscapes and competitive changes that blur the line between grocery store, convenience store, restaurant, dollar store and online retailer.
John Ross will use global data, from over 6,500 IGA stores worldwide to discuss changes in consumer behavior that will plot the course for our industry in the short run, and guide our investment strategies as retailers and suppliers over the long haul. And given these changes, how we should think about the sustainability of private label versus brand businesses in the future.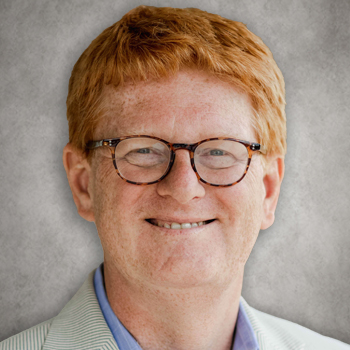 John Ross
President & CEO, IGA, Inc.
John Ross, President & CEO, IGA Inc., is responsible for domestic and global operations for IGA, Inc., the world's largest independent supermarket network with nearly 6,000 IGA supermarkets in more than 30 countries worldwide. During his career, Ross has helped launch and grow some of the world's largest propriety brands at retail and served as President, Inmar Promotions network; CEO, IPG Shopper Sciences; and President, IPG Emerging Media Lab. He has held various leadership positions in small independents as well as large retailers including Home Depot. Ross' experience spans many industries and areas of focus including operations, merchandising, and marketing; new, traditional, and digital media; and analytics and big data for some of the largest brands in the world.
RETAIL TRENDS BREAKFAST – Tuesday, November 14
Don't Believe Everything You Read • Ken Harris
There is so much activity and progress being made with consumer, customer, and environmental trends…even to the point where you might question what is real. As the industry comes out of high inflationary times, but with interest rates and inflation still relatively high, and social and environmental issues on the forefront of consumer's minds, manufacturers and retailers are bracing for an uncertain future that will surely involve new tools like artificial intelligence, new protocols like diversity, equity, and inclusion and environmental, sustainability, and governance issues.
 
In his discussion on trends, Ken Harris will identify many of the topics that we see highlighted in the press today to provide a real-world view of what is truly happening with his clients, and where traction is being made, or not.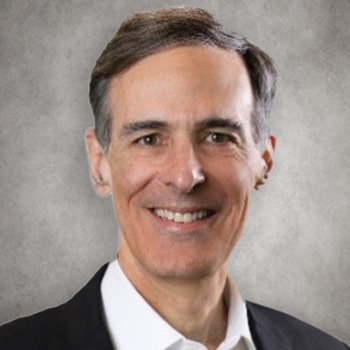 Ken Harris
Managing Partner, Cadent Consulting Group
Ken Harris is a Managing Partner at Cadent Consulting Group and has more than 25 years of experience in marketing, sales and consulting with leading consumer product manufacturers, challenger brands, and private equity firms. His expertise has delivered meaningful results in the disciplines of growth strategy development, revenue management, category leadership, organizational design, and route-to-market planning. Prior to joining Cadent, he served as Chief Executive Officer of Kantar Retail Americas, as well as Founding Partner and Managing Director of Cannondale Associates. Harris developed his management skills in marketing, trade marketing and sales at Jacobs Suchard and Coca-Cola Foods. He previously served as Chairman of Enjoy Life Foods, the leading producer of "free-from" foods in the U.S. and Canada.
OPENING SEMINARS - SUNDAY, November 12
PRESENTATION I • Retail Compression: Private Label's Big Opportunity • Marshal Cohen
Retail Compression: Private Label's Big Opportunity
A new baseline for retail has been established.  Consumers are shifting spending behavior at a rapid rate.  Between higher prices across all aspects of spending, consumers are making concessions and prioritizing their spending.  Where are the opportunities?  Where will the pullback in spending come from?  Learn how spending is creating unique opportunities for value in both lower and higher priced products.  Consumers today look for value not just as lowest price. What areas are gaining momentum?  Where will the consumer shift their focus to?  Hear what is needed to engage retailers and consumers to get excited again.​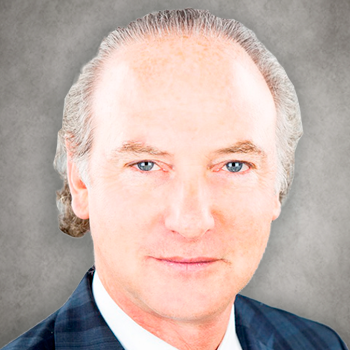 Marshal Cohen
Chief Industry Advisor, Retail, Circana
Marshal Cohen is a nationally known expert on consumer behavior and the retail industry. He has followed retail trends for more than 30 years at Circana (formerly The NPD Group) and as the head of leading fashion and apparel manufacturers and major retailers. As part of his work at Circana, Cohen leads many top firms in long-range and strategic planning sessions and is the author of two books, "Why Customers Do What They Do" (2006) and "Buy Me! How to Get Customers to Choose Your Products and Ignore the Rest" (2010). In addition to his duties at Circana, he is a member of several boards of directors and is also a guest professor at North Carolina State University's Wilson College of Textiles.
PRESENTATION II • Taste of Tomorrow: Forecasting the Future Forces Reshaping Private Label Food • Kevin Ryan
Taste of Tomorrow: Forecasting the Future Forces Reshaping Private Label Food
Join us for an enlightening presentation where industry expert Kevin Ryan of Malachite Strategy and Research will delve into the dynamic forces shaping private label in the near future. Discover the emerging trends, consumer preferences, and technological advancements that are influencing this ever-evolving industry. Gain valuable insights into the forces driving change and uncover the opportunities for growth and innovation. Whether you are a retailer, manufacturer, or investor, this presentation will equip you with the knowledge to navigate the challenges and seize the untapped potential hiding just below the trend surface.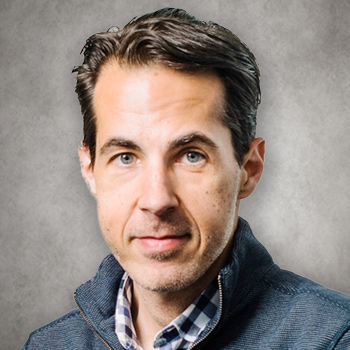 Kevin Ryan
Founder and CEO, Malachite Strategy and Research
Kevin Ryan is Founder and CEO of Malachite Strategy and Research, a CPG, retail and foodservice-focused insights and innovation agency. He previously served as Global Strategic Planner at Amazon, overseeing the corporate brand and advertising strategies for Global Prime and Non-Prime. Before Amazon, he was Director of Strategy and Innovation at General Mills. For 15 years, Ryan has led corporate and brand initiatives to discover new opportunities globally. His experiences include early exploration, brand innovation and go-to-market strategies for the launch of the Yoplait brand in greater China, redesigning the retail and in-shop experience for Haagen Dazs across Europe and Asia and leading U.S. new product development innovation efforts on the Pillsbury, Cheerios and Annie's brands.
PRESENTATION III • Consumer Insights for the Gen Z Store Brand Phenomenon • Sara Williamson
Consumer Insights for the Gen Z Store Brand Phenomenon
Our resident consumer psychologist, Dr. Sara Williamson, will report on the interesting findings from our recent PLMA Gen Z Shopper Survey. This session will shed light on the brand-related perceptions and behaviors among our most loyal and lukewarm consumers in this emerging generation of young shoppers. Whether you are a retailer, manufacturer, or investor, this presentation will equip you with valuable insights for branding and product innovation strategies.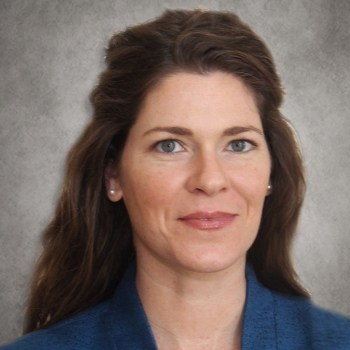 Dr. Sara Williamson, PhD
Assistant Professor, Marketing, SUNY Old Westbury
Dr. Sara Williamson is an Assistant Professor of Marketing with an expertise in consumer psychology. Her research investigates how choice, consumption, and disposal of packaged goods can be impacted by contextual cues related to product design, labeling, and retailing. She has more than a decade of industry experience in sales and marketing within both private and public sectors, working with stakeholders along the value chain to foster successful relationships among retailers, restaurants, and food suppliers. Dr. Williamson has been teaching undergraduate and MBA marketing courses for 13 years and previously served as a faculty member for the Haub School of Business Food Marketing Department at Saint Joseph's University.
PRESENTATION IV • What's Next in Beauty: Top Trends for Innovation • Laureen Schroeder
 

What's Next in Beauty: Top Trends for Innovation

The "What's Next in Beauty" presentation will provide forward thinking private brand insights into relevant consumer trends in skincare, men's grooming and color cosmetics. Schroeder will help participants understand the skincare market dynamics between clean beauty versus derm focused products. Has men's grooming finally arrived? Learn what is relevant for long term success in this category. In color cosmetics, discover what looks and brands to watch beyond the current racks and learn some key differences in demographic consumer needs. You'll also hear about global and channel "best in class" benchmarks in each category and discover the hot brands and ingredients for innovative solutions to drive your beauty business.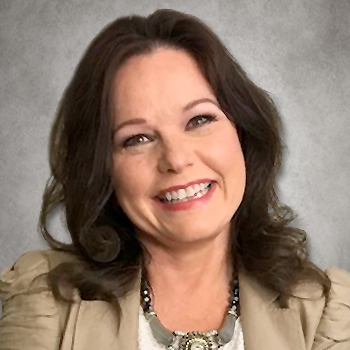 Laureen Schroeder
Owner/Founder of Bespoke Beauty Partners
Laureen Schroeder is the Owner/Founder of Bespoke Beauty Partners, a boutique consulting firm that partners with health, beauty and wellness companies to find unique business solutions driving growth. With over 30 years of experience in both private brand and branded companies, insights come from both experience and forward-thinking analysis. As an entrepreneur and classically trained marketer, Laureen & her network of experts work with both big and small companies.
Laureen is an award-winning business professional & brand builder with global experience in brand strategy, product & business development, integrated consumer marketing activation, category insights, Innovation & team leadership in food, drug, mass, online, and specialty channels.