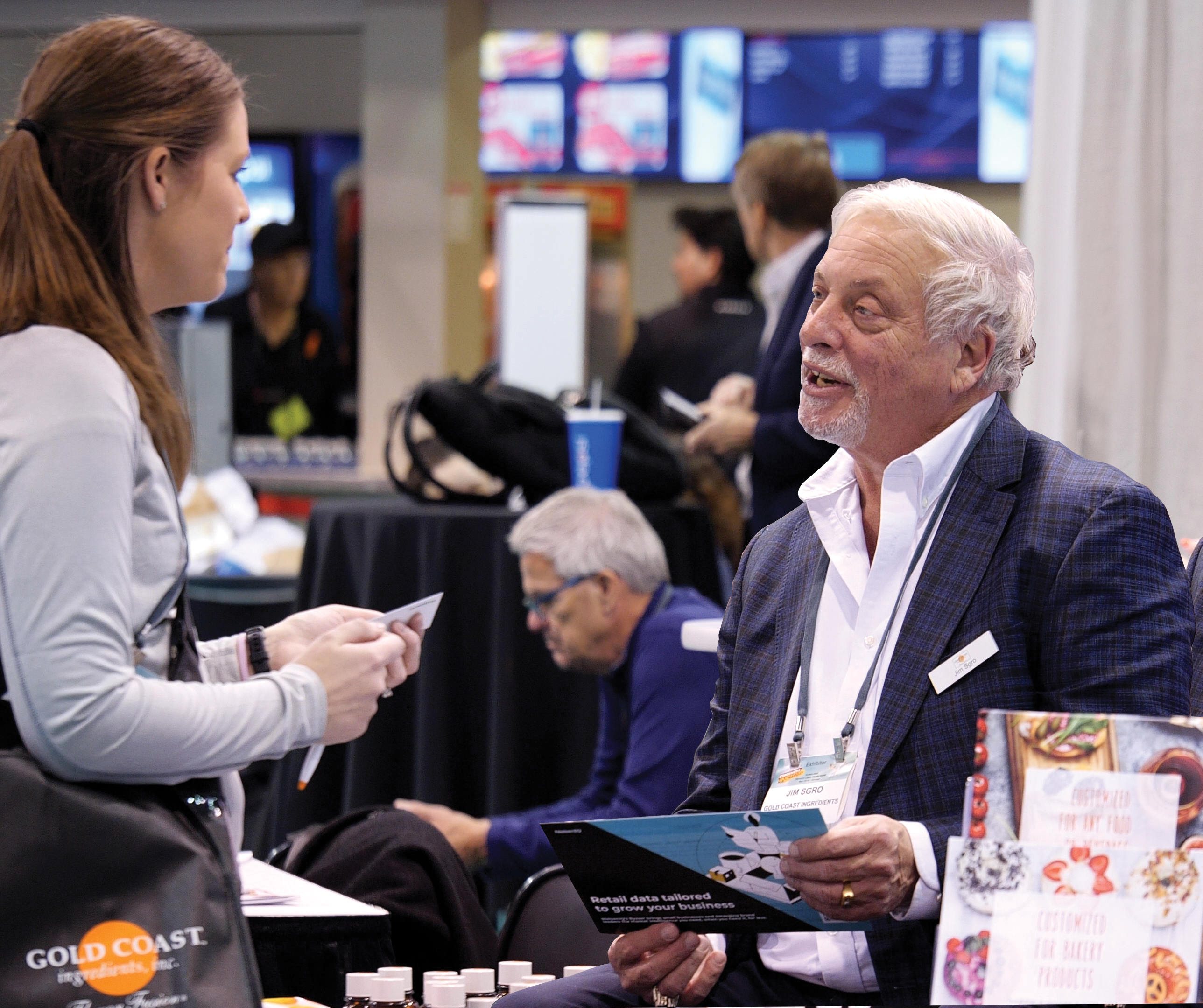 Exhibitor registration is open to consumer-packaged goods manufacturers whose products are available for private label retail distribution. Providers of ingredients, flavors, fragrances, packaging, supply chain and logistics, among others including ESG services, are eligible to participate too.
Booth Assignments
The trade show floor is divided into separate halls for food and beverage, and home and health. All booth assignments are on a first-come, first-served basis in order of receipt of application and payment, product eligibility and availability of space. Show floor halls and configuration are subject to modifications as needed.
Official Program Guide
PLMA exhibitors get a free listing in the Official Program Guide which includes company name, address, phone, website, email, product lines and exhibitor personnel. Advertising space is also available for companies who wish to promote their booth location or products.
Preliminary Retail and Wholesale Registration List
Exhibitors receive a preliminary retailer and wholesaler list 30 days prior to the show to help arrange appointments in advance.
PLMA Matchmaker™
PLMA Matchmaker helps retailers and wholesalers arrange appointments with exhibitors prior to the show. Exhibitors receive secure access codes prior to the show in order to participate.
Show Navigator
PLMA's Show Navigator provides category-by-category listings of exhibitors including full contact details and  is made available to all registered retail and wholesale visitors 30 days prior to the show to help them identify exhibitors that they want to visit. In their online listings exhibitors can announce their new products, upload pictures and highlight their standard company listings by ordering online advertising space. PLMA regularly  updates the online Show Navigator to include the latest exhibitor additions and updates. Onsite, the online Show Navigator is mobile-friendly and accessible to all exhibitors and visitors.
Seminar Program
To help show attendees get the latest industry trends, PLMA offers a special seminar and speakers program. This includes Sunday seminars and workshops, the Monday Keynote Breakfast and the Tuesday Trends Breakfast. Consult the Official Program Guide or Online Show Preview for this year's presentations.
Exhibit Rates
The cost of exhibiting at PLMA's 2023 "THE STORE BRANDS PHENOMENON" Annual Private Label Trade Show is low, too. Choose from a variety of in-line or island booth configurations.
Companies from outside the U.S. may also participate through country-specific pavilions or within PLMA's International Pavilion.
Contact PLMA to learn more about exhibiting and booth pricing or how to participate through a national pavilion.