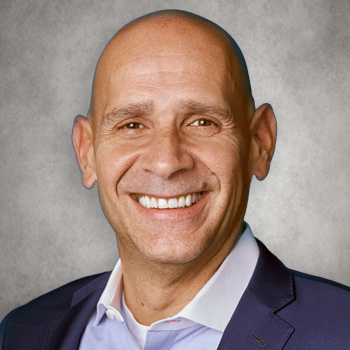 Juan De Paoli
Vice President of Our Brands
The Kroger Co.
Juan De Paoli is Vice President of Our Brands, The Kroger Co. As Vice President of Our Brands, De Paoli is responsible for driving Kroger's private label vision, strategy and program development to deliver long-term growth and enhance the company's brand equity, strategic positioning, revenue, profit and market value. In his leadership position he oversees product de-velopment, testing, sourcing, vendor selection and private label marketing programs to minimize cost and maximize sales revenues related to private label products.
De Paoli joined Kroger in 2021 with more than 20 years' experience in building and growing world-class brands from product development through launch, crafting marketing strategies and merchandising for national brand and private label products across all food, household, pet and personal care categories. His most recent experience comes from Ahold Delhaize USA, where he served as Senior Vice President of Private Brands. De Paoli spent 12 years at H-E-B in their Own Brand organization where he led strategy, brand management, growth, product development and packaging for their Own Brands. He also has experience as Vice President of Grocery, Frozen, Health and Beauty Care and General Merchandising with Topco Associates, LLC. and has worked for Oscar Mayer Food Corporation and Procter & Gamble in Venezuela and Mexico.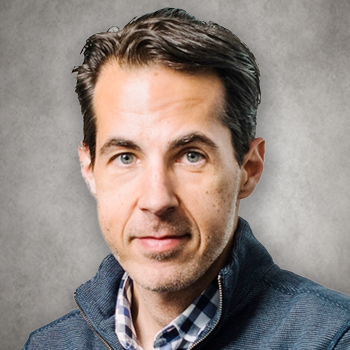 Kevin Ryan
Founder/CEO
Malachite Strategy and Research 
Kevin Ryan is Founder and CEO of Malachite Strategy and Research, a CPG, retail and foodservice-focused insights and innovation agency. Ryan previously served as Global Strategic Planner at Amazon, overseeing the corporate brand and advertising strategies for Global Prime and Non-Prime. Before Amazon, he was Director of Strategy and Innovation at General Mills.
 For 15 years, Ryan has led corporate and brand initiatives to discover new opportunities globally. His experiences include early exploration, brand innovation and go-to-market strategies for the launch of the Yoplait brand in greater China, redesigning the retail and in-shop experience for Haagen Dazs across Europe and Asia and leading U.S. new product development innovation efforts on the Pillsbury, Cheerios and Annie's brands. Ryan is an expert in the front end of innovation, specializing in deep ethnography, strategic mapping, consumer jobs-to-be-done development, design thinking, agile methodologies and new product ideation.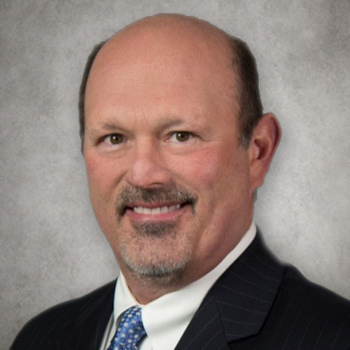 Jim E. Dillard III
Executive Vice President and President Consumer Health Care Americas
Perrigo Company plc
Jim E. Dillard III is Executive Vice President and President Consumer Healthcare Americas of Perrigo Company plc. Dillard was previously Executive Vice President and Chief Scientific Officer of Perrigo from 2019 to 2021. He joined Perrigo from Altria Group, Inc., where he served as Senior Vice President, Research, Development and Sciences and Chief Innovation Officer. 
During his tenure with Altria Group, Dillard led the creation of the regulatory affairs function and served as Chief Innovation Officer for Altria Client Services and Senior Vice President of Research, Development & Regulatory Affairs. Prior to that, Dillard held science and technology leadership roles with U. S. Smokeless Tobacco Company (USSTC), an Altria Group Inc. operat-ing company. Dillard's career also includes serving as Director of the Division of Cardiovascular and Respiratory Devices with the U.S. Food and Drug Administration (FDA) as well as in vari-ous leadership roles in the Center for Devices and Radiological Health and the Office of Device Evaluation.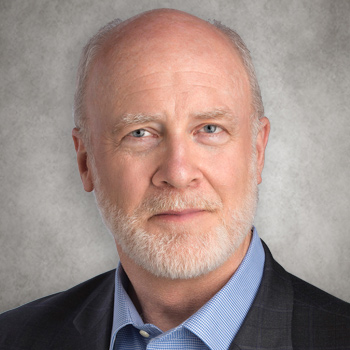 Roger Davidson
CEO
Oakton Advisory Group
Roger Davidson is a leading consultant in the food retail industry. With over 30 years of experience in merchandising, marketing, operations and global sourcing, Davidson is one of the industry's foremost experts on what's trending in food retail. He has held senior-level executive roles at many of the nation's largest supermarket chains including: Senior Vice President of Global Food Procurement for Walmart Inc.; Senior Vice President of Marketing and Merchandising with Wild Oats (acquired by Whole Foods); Chief Operating Officer of Retail for SUPERVALU; Senior Vice President of Non-Perishables, Corporate Brands and Global Sourcing for Ahold USA.
His career was built at HEB Food/Drug in San Antonio, where he spent 30 years before departing as Senior VP of Grocery Merchandising, Procurement and Own Brand.
Davidson has extensive knowledge of acquisitions and mergers, private label development, or-ganic and specialty food markets, as well as sustainable sourcing and production across supply chains. travels nationally and internationally to lead industry-based roundtable discussions and conducts store tours for investors and other interested parties on an as-needed basis. While maintaining his own independent consulting practice through Oakton Advisory Group, he's ac-tively engaged as; Owner & Chief Operating Officer at MaGi Foods, an innovative food-proces-sor focused on bringing affordable, all-natural shelf-stable products to market on an international scale.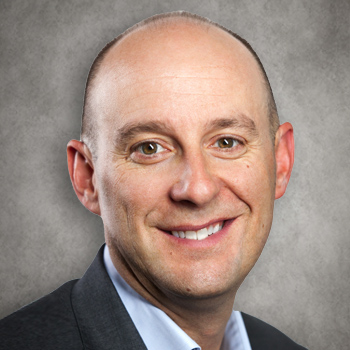 Julien LeBlanc 
Co-founder and President 
Blueprint North America 
Julien LeBlanc is the Co-founder and President of Blueprint North America. His global consultancy firm offers training, coaching, consultancy and keynote addresses to help build confidence in individuals, teams and organizations in four areas: personal confidence, sales and negotiation confidence, strategic confidence and leadership confidence. 
LeBlanc has more than 25 years of experience commercializing goods and services in the food and beverage, sports equipment, technology and healthcare sectors, believing that the 'science of success' transcends industries. He is a 'serial entrepreneur' who has played roles in founding or fostering more than 10 companies to commercial viability. His enthusiasm for entrepreneurism is rivalled only by his passion for learning and teaching. In the past 15 years, Julien has delivered over 1500 workshops and keynotes in more than 40 countries. Julien believes that success can be planned that winning is by design, and that you are the architect of your outcome.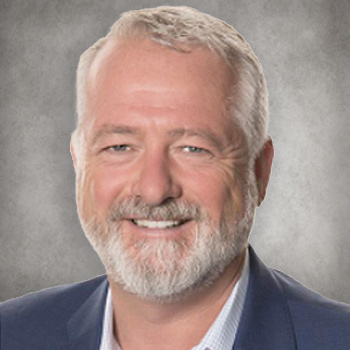 Tim Pollard
Founder and CEO
Oratium
Tim Pollard is Founder and CEO of Oratium where he has been the leader of the ongoing development of Oratium's intellectual property and client relations for more than a decade. Over his long career in sales at various companies including Unilever, Barclays, and the Corporate Executive Board, Pollard has developed remarkable insights into the science of designing and delivering extraordinary sales messaging.
The result has been two best-selling books, The Compelling Communicator: Mastering the Art and Science of Exceptional Presenta-tion Design and Mastering the Moment: Perfecting the Skills and Processes of Exceptional Presentation Delivery. His unique messaging model is in active use and the preferred messaging solution of companies as diverse as Cisco, Disney, IBM, LinkedIn and Salesforce.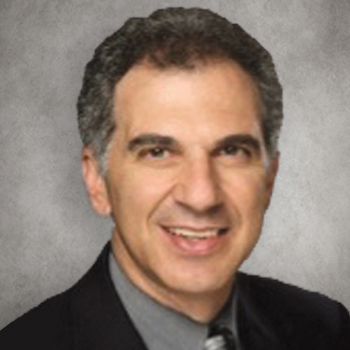 Michael Sansolo 
President 
Sansolo Solutions LLC 
Michael Sansolo is a consultant, speaker, author, and blogger with a unique and diverse view of the changing nature of trends impacting shoppers, employees, competition, economics, supply chains and management. He currently serves as the research director of the Coca-Cola Retailing Research Councils for both supermarkets and convenience stores. 
In his 13 years as senior vice president at FMI, the biggest food retail association in the United States, he was responsible for all education, supply chain and research activities. In this posi-tion he developed an in-depth perspective of the changing nature of cooking, eating and shopping. Before joining FMI, Sansolo was Editor-in-Chief of Progressive Grocer magazine. Sansolo recently authored Business Rules! a collection of diverse and useful lessons in busi-ness success.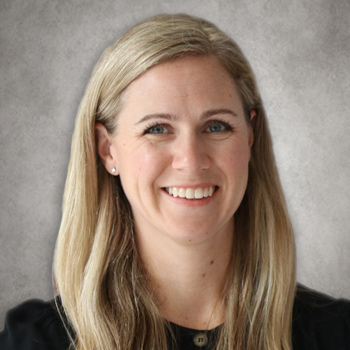 Brooke Rice
Senior Director Own Brands
Southeastern Grocers
Brooke Rice is Senior Director of Own Brands at Southeastern Grocers. In her current position Rice is responsible for product development, quality, merchandising and marketing of all private label products for Winn-Dixie, Harvey's and Fresco Y Mas stores. She also oversees the devel-opment and maintenance of strong supplier partnerships with current own brand suppliers as well as developing opportunities with new suppliers. 
During her eight-year tenure with SEG, Rice has held other positions within the Own Brands team including Director of Product Development for Own Brands and Director for Category Planning and Development. She's also held various positions within the strategic sourcing team at SEG. Before joining SEG, Brooke worked at Stein Mart for almost a decade, serving as a Merchandise Planner and Assistant Buyer throughout various departments within the company.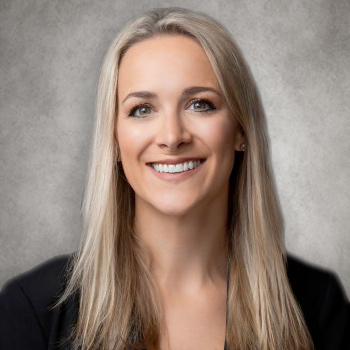 Caroline Davidson
Director of Channel Partnership
SPINS
Caroline Davidson is the Director of Channel Partnership for SPINS where she works with national and global partners on custom data insights and solutions. She has vertically integrated SPINS data into new sectors of the industry through partnerships with brokers, distributors, ingredient suppliers, co-manufacturers, biotechnology firms, associations, research firms, and consultants.  
Davidson has spent much of her career in the health and wellness industry working for a wide array of emerging CPG companies, as well as several years as a personal trainer and personal chef.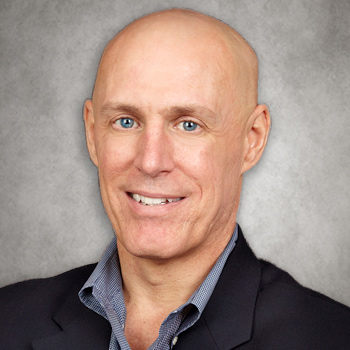 Tom Becker 
Director, Proprietary Brands - US 
Circle K 
Tom Becker is currently the Director of Proprietary Brands at Circle K where he is responsible for marketing, merchandising, product development, and brand management for the US business.   
Prior to joining the company, he served as the first Director of Private Brand Marketing and Brand Management at both OfficeMax and Ahold-Delhaize. Earlier in his career Becker held positions at Colgate, Heinz and Ocean Spray in marketing and market research and was also head of marketing at The Wall Street Journal.com.