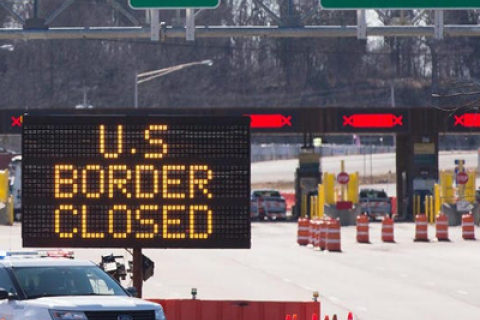 The United States is lifting restrictions on land borders between Canada and Mexico for vaccinated individuals, allowing cross-border travel for the first time since March of 2020.
U.S. Homeland Security Secretary Alejandro Mayorkas said the administration "will begin allowing travelers from Mexico and Canada who are fully vaccinated for COVID-19 to enter the United States for non-essential purposes, including visiting friends and family or for tourism, via land and ferry border crossings."
The new rules are similar but not identical to planned requirements announced last month for international air travelers. Unvaccinated visitors will still be barred from entering the United States from Canada or Mexico at land borders. Canada began allowing fully vaccinated Americans for non-essential travel on August 9th.