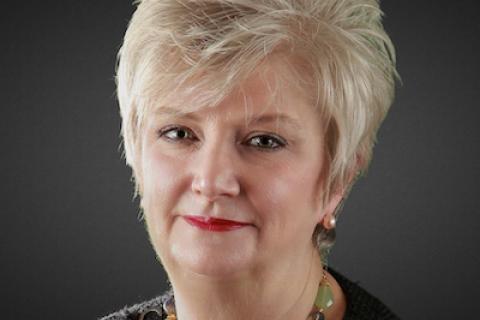 Peggy Davies has been appointed to a three-year term as president of the organization. The announcement comes as PLMA prepares for the Private Label Trade Show's return to Chicago November 14-16.
Davies was first named president on an interim basis in June 2020 after longtime president Brian Sharoff passed away the month before. 

While PLMA had to postpone in-person events last year, Davies helped the association by launching a week-long virtual event Private Label Week this past February. PLMA has unveiled a revamped website and introduced the Lunch & Learn program under her leadership.

"We recognized from day one that Peggy was well prepared to undertake the responsibilities of the position," said Clay Dockery, board chair and division vice president of corporate brands at Massimo Zanetti Beverage. "It has been thanks to her deep experience and understanding of both the industry and the association that Peggy has proven the wisdom of that decision. She succeeded fully in not only honoring the legacy of her predecessor, but also in bringing new ideation and opportunities as well as to develop, promote and carry the association forward."

 Davies has been part of the private brand industry for more than 40 years, previously serving as PLMA's vice president of association relations. She also served for several years on the PLMA board representing Agrilink Foods and McCain Foods USA, including two terms as PLMA's board chair.

"We are now emerging from a most challenging year, and recent events have only served to highlight the association's value and importance in service to the private label industry," Davies said.