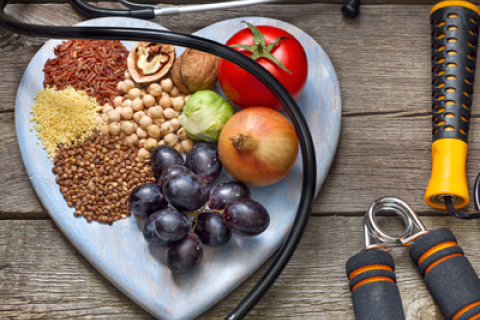 A report by the Food Marketing Institute (FMI) reports 84% of grocers now offer wellness activities for both employees and customers.
 The report, 2021 Retailer Contributions to Health and Well-Being, surveyed 27 small and large food retail companies, representing more than 26,000 stores and it reflected shoppers' increased focus on wellness, and how food retailers have made significant investments to expand their role as community destinations for health and well-being.

Eighty-four percent of respondents said their company has an established health and well-being strategy, and 84% also said their company offers health and well-being activities for both employees and customers, which is an increase from 49% in 2019.

The top initiatives this year for food retailers and health and well-being initiatives, according to the 2021 Retailer Contributions report, are nutrition and overall health (31%); well-being, such as self-care, preventive care, and emotional care (15%); and e-commerce (15%).

 FMI's report also found registered dietitians (RDs) are playing key collaborative roles in connecting food to health for retailers, especially by working with culinary teams. More than half develop recipes based on health and well-being criteria, and they also develop meal solutions aligning with health and well-being considerations.
 
Approximately 65% of retailers employ RDs corporately, while another 31% use in-store/virtual, and 12% use regional RDs regionally.

To build engagement, retailers follow up on their efforts in various ways. The study found 46% of retailers follow up by offering coupons for health foods in-store, 42% offer information on other nutritional or well-being programs; 25% offer information about medical adherence; and 21% encouraged customers to schedule an appointment with their doctor.