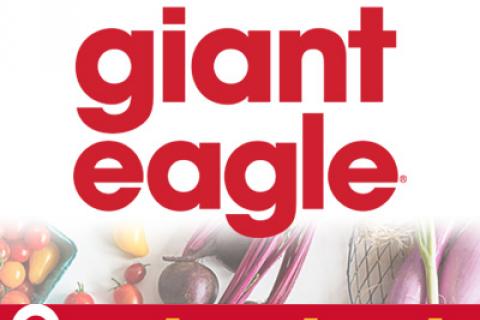 Giant Eagle is locking in the price of approximately 800 branded and private label products. The Pittsburgh-based retailer explained this strategy helps customers save as inflation lingers.
The Price Lock will reduce and control prices on essential grocery items by an average of nearly 20% and will be in place until August 9. Giant Eagle's Price Lock product list features a wide variety of seasonally relevant products such as meat, seafood, produce and dairy staples. Prepared meals and health and wellness products from the Giant Eagle brand will also be included in the price lock.
"We are putting the customer at the center of everything we do," said Giant Eagle, Inc. Interim CEO Bill Artman. "Right now, our customers are seeking to manage their grocery expenses and telling us they need more ways to save at Giant Eagle to maintain access to the items that are most important to their households."
"Our teams worked extremely hard in recent weeks to respond to this by delivering meaningful reductions on hundreds of items with a focus on those that are most popular during the spring and summer months," Artman added.
A selection of Price Lock items will also be highlighted in Giant Eagle's printed weekly circulars. The circulars will also feature interactive QR codes which will help drive customers to the Giant Eagle website for more detail on savings opportunities.
Giant Eagle operates more than 470 stores in western Pennsylvania, Ohio, West Virginia, Maryland, and Indiana.