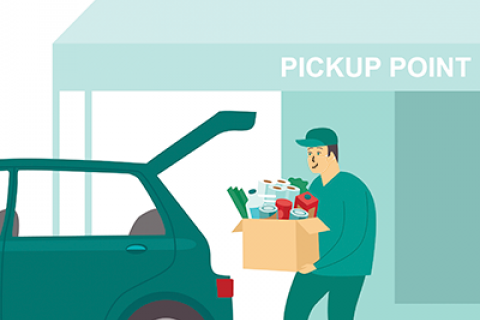 Research from Incisiv and its Grocery Doppio digital grocery data platform has found grocery retailers continued to shift their customers toward store pick up and away from delivery in 2022 as they seek to unlock the potential profitability of online grocery.
Although pickup and delivery vied back and forth for share of the digital grocery market through the first half of the year, pickup has recently gained in popularity as a preferred method of fulfillment for customers. Incisiv reported that in the past year, from February 2022 to February 2023, curbside/pickup sales grew by 8.3%, an increase from $4.8 billion to $5.2 billion in sales during the same period.
Overall, 52% of all digital grocery sales in 2022 were fulfilled via pickup as opposed to delivery.
Many grocery retailers continued to expand their partnerships with third-party delivery services in 2022, however, as they sought to capture the growing percentage of sales that take place online and, in some cases, meet demand for rapid fulfillment of orders. However, this might be a trend that is waning.
Grocery sales through third parties fell to $1.8B in February 2023, down from $2.7 billion in February 2022 and $1.9B in January 2023, according to Incisiv. It also found most digital grocery sales were taken by grocers' apps (5.9%), and grocers' websites (75.8%).