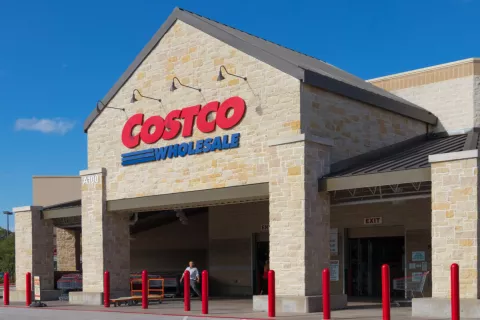 Costco plans to open 24 new stores in its current fiscal year, including 15 in the U.S., CFO Richard Galanti said on the company's recent earnings call. The nine international openings will include its third and fourth stores in China.
In total, Costco has planned 27 openings for the year. In addition to the 24 new stores, there will also be three store relocations. The retailer opened seven net new warehouses in its first quarter, including four in the U.S., and one in Korea. It also opened its first-ever warehouses in New Zealand and Sweden. Costco also announced it is adding additional warehouse space to help meet rising demand.
Costco currently operates 847 warehouses, including 583 in the United States and Puerto Rico, 107 in Canada, 40 in Mexico, 31 in Japan, 29 in the United Kingdom, 18 in Korea, 14 in Taiwan, 14 in Australia, four in Spain, two each in France and China, and one each in Iceland, New Zealand and Sweden. Costco also operates e-commerce sites in the U.S., Canada, the United Kingdom, Mexico, Korea, Taiwan, Japan and Australia.