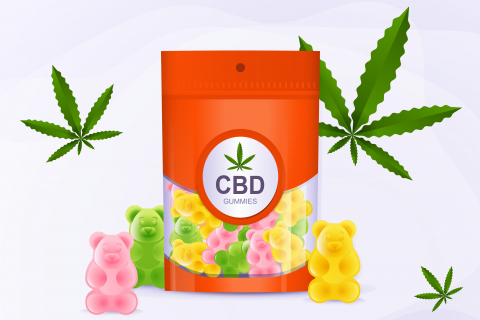 The U.S. Food and Drug Administration is studying whether legal cannabis is safe in food or supplements. According to a report in The Wall Street Journal, the FDA also plans to make recommendations for how to regulate the growing number of cannabis-derived products in the coming months, agency officials said.
The agency is studying the long-term impacts of daily use of CBD, including whether it can be safely consumed during pregnancy and other usages. According to Patrick Cournoyer, who is overseeing development of the agency's cannabis strategy, the FDA is also concerned about CBD's impact on fertility
"Given what we know about the safety of CBD so far, it raises concerns for FDA about whether these existing regulatory pathways for food and dietary supplements are appropriate for this substance," FDA Principal Deputy Commissioner Janet Woodcock told the Journal.
The FDA does say that CBD and similar chemicals are not allowed in foods and marketed as supplements, but this has not stopped the cannabis-derived product market's dramatic growth. The CBD market was worth $4.6 billion in 2021 and is expected to quadruple by 2026.
Within months, the agency is planning to decide how legal cannabis should be regulated and whether these standards will require new agency rules or new legislation from Congress, agency officials told the Journal.
According to the National Institutes of Health, cannabinoid research is still in its early stages. The studies are looking to see how CBD works on the body and its potential ability to relieve pain, but some evidence has suggested that it may be harmful to some people. FDA officials say they are especially concerned that products such as CBD gummies could be accidentally eaten by children.