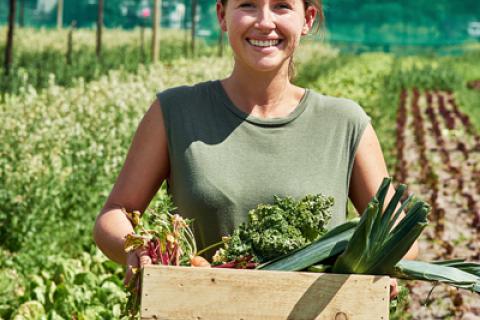 The EU has launched a Code of Conduct for Responsible Food Business and Marketing Practices as part of the European Green Deal and the Farm to Fork Strategy. The Code of Conduct was signed by the Eurocommission together with industry stakeholders such as food manufacturers and retailers, including Ahold Delhaize, Carrefour, Colruyt, Coop Italia, Eroski, ICA Gruppen, Jeronimo Martins, Rewe, Sonae and Tesco.
The Code of Conduct contains a series of voluntary commitments for all parties involved in the middle part of the food chain and aims to promote the shift towards healthier patterns for consumers and more eco-friendly production methods for the environment.
There are seven ambitious goals in the Code that cover the three pillars of sustainability (environmental, social, economic): healthy, balanced and sustainable diets for all European consumers; prevention and reduction of food losses and waste; a climate-neutral food chain in Europe by 2050; an optimized and resource efficient circular food chain, sustained, inclusive and sustainable economic growth, employment and decent work for all; creating sustainable value in the European food supply chain through partnership, and sustainable supply in food supply chains.
Other EU associations and companies in the food sector have been invited to join the Code of Conduct - an initiative that the Commission perceives as a game changer.