Wednesday, October 6, 2021
---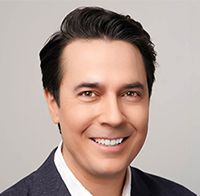 Ryan Lizza
White House Reporter & Editor of Politico Playbook
Politico

Ryan Lizza is a Playbook Co-Author and the Chief Washington Correspondent for POLITICO. He covers campaigns, Congress, and the White House. Since arriving in Washington in 1998, Ryan has written about national politics, policy, and elections for Esquire, New York magazine, GQ, The Washington Post, The New Yorker, The New Republic, The New York Times, and The Atlantic.
Ryan, who is also a Senior Political Analyst for CNN, covered every presidential election since 2000 and the presidencies of Bill Clinton, George W. Bush, Barack Obama, and Donald Trump. His reporting on Obama won the White House Correspondents' Association's Aldo Beckman award for presidential news coverage, and Lizza's reporting on the Arab Spring won the National Press Club's Edwin M. Hood Award for Diplomatic Correspondence.
Ryan grew up in New York and is a graduate of the University of California, Berkeley.
---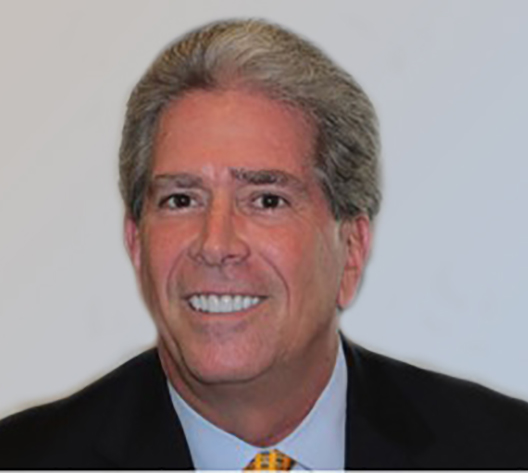 Ed Goeas
President & C.E.O.
The Tarrance Group 
Ed Goeas is President and C.E.O. of The Tarrance Group, one of the most respected and successful Republican survey research and strategy teams in American politics today, acting as pollster for 30 current Members of the U.S. House of Representatives, 12 U.S. Senators, and five Governors.
Widely recognized as one of the country's leading political strategists, Goeas is an often sought after consultant. In recognition of the number of winning campaigns conducted by The Tarrance Group, Ed Goeas, and his partners Brian Tringali, and Dave Sackett, were awarded the "2010 Republican Pollster of the Year" and "2014 Republican Pollster of the Year" by the American Association of Political Consultants (AAPC).
In addition to his campaign work, Goeas works in partnership with Democratic pollster Celinda Lake on the nationally recognized "Georgetown University Battleground Poll," one of the country's most respected national, political research programs. In fact, in 2011 Lake and Goeas were awarded the "Distinguished Service to the Profession Award" for their body of work on the Battleground Poll over the last twenty years.
Ed Goeas consults on a wide range of policy concerns such as education policy, health care, immigration law, criminal justice reform, and youth voting trends to name a few. Goeas has been widely published in professional and academic journals, including the Yale Law and Policy Review, on a variety of public policy issues based on his national research. Additionally, in 2018 Goeas was one of five Fellows in Georgetown University's Fall Fellowship program in the Georgetown University Institute of Politics and Public Service focusing on "Civility in Politics."
In his more than forty years of working professionally in politics, he has served as the National Political Director of the National Republican Congressional Committee (NRCC), a field operative for the Republican National Committee, campaign manager in several campaigns, and Chief of Staff to a U.S. Congressman. Frequently sought as a political analyst, Goeas regularly appears on national public affairs programs including: Meet the Press, This Week, Good Morning America, The Today Show, FOX News, MSNBC and CNN.
---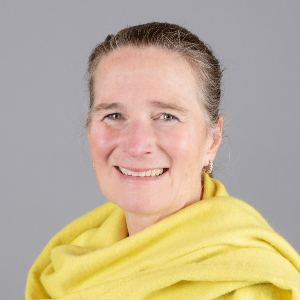 Helen Milby
Founder & President
Helen Milby & Company
Helen Milby is the Founder and President of Helen Milby & Company, a strategic, fundraising and non-profit consulting firm based in Washington, D.C. Before founding HM&CO in 2005, Milby built a solid record as a senior political and non-profit fundraising executive. Over the last 20 years, she has worked tirelessly for moderate political leaders and pro-innovation ideals, serving first as the Director of Development for the Democratic Leadership Council and the Progressive Policy Institute, and then as president of her own company.
In 2009, Milby co-founded The Global Women's Innovation Network, a bipartisan non-profit that promotes women in public policy and innovation-driven fields. GlobalWIN is proud to partner with nearly 100-member companies and a network of senior staffers on Capitol Hill and beyond. Internationally, GlobalWIN has established a strong network of women who share best practices and friendships across North America and Europe.
Milby is a native Washingtonian, a graduate of the Madeira School, and she earned a Bachelor of Arts degree from Colby College.

Milby spoke at the January 2021 training session.
---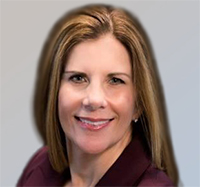 Lisa Wolski
Executive Counsel, Global Tax Policy
Managing Director, Global Public Policy
General Electric Company

Lisa Wolski is Executive Counsel for Global Tax Policy and Managing Director of Global Public Policy in General Electric's Government Affairs and Policy office in Washington, DC. Her responsibilities cover U.S. federal and state tax policy and non-U.S. tax policies. Ms. Wolski also oversees the development of strategies to address the most important public policy issues across the company. Ms. Wolski is active in a number of trade associations and tax groups in Washington, D.C.
Ms. Wolski joined GE in late 2011 after working for nine years in the U.S. Senate for then-Senator Jon Kyl of Arizona, the Republican Whip. Ms. Wolski spent five years as Tax Counsel for Senator Kyl, a member of the Finance Committee, and worked for the last four years in the Republican Whip Office, where she was Chief of Staff. The Republican Whip is the second ranking Republican in the Senate.

Prior to joining Senator Kyl's staff, Ms. Wolski spent nearly three years at the International Mass Retail Association (now known as the Retail Industry Leader's Association) working on tax policy and began her legal career in the tax group of Steptoe & Johnson, LLP, where she was an associate. Wolski began her career in Washington, DC in the office of then-Rep. Jim Ramstad (R-MN).

Ms. Wolski is a graduate of American University's Washington College of Law and is a member of the District of Columbia Bar Association.
 
---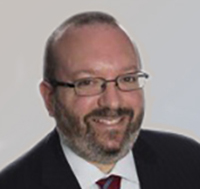 Jonathan Gold, 
Vice President of Supply Chain and Customs Policy
The National Retail Federation
Jonathan Gold is vice president of supply chain and customs policy at the National Retail Federation. In this role, Gold is a primary spokesperson and is responsible for representing the retail industry before Congress and the administration on supply chain, international trade, product safety and customs-related issues impacting the retail industry. While with NRF, he has been a leading advocate of the value of trade and global value chains to the U.S. economy.
Prior to joining NRF, Gold served as a policy analyst in the Office of Policy and Planning for U.S. Customs and Border Protection. He joined CBP in May 2006 and was responsible for providing policy guidance on issues surrounding maritime cargo security and trade-related matters. Gold also worked on implementation issues surrounding the SAFE Port Act and other issues within the agency including CBP intelligence reform, pandemic flu and trade facilitation.
Before joining CBP, Gold spent nearly a decade with the Retail Industry Leaders Association holding several government relations positions including director and then vice president of international trade policy before being named vice president of global supply chain policy in January 2005.
Gold currently serves on the Department of Commerce's Advisory Committee on Supply Chain Competitiveness. He has previously served on the Department of Homeland Security's Commercial Customs Operations Advisory Committee and on the Department of Commerce's International Trade Advisory Committee on Distribution Services.
Gold holds a bachelor's degree in international business with a concentration in finance from American University in Washington, D.C.
---
Thursday, October 7, 2021
---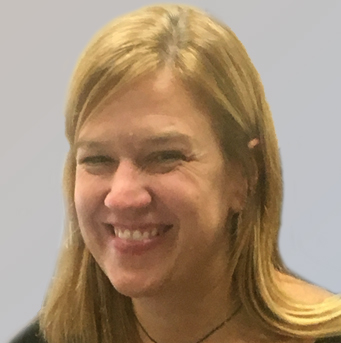 Laura Griffin
Senior Policy Advisor for SNAP
Department of Agriculture
Laura Griffin has 28 years of experience working in Federal health and social service programs for low-income people.   
She currently serves as the Senior Policy Advisor to the Associate Administrator for the Supplemental Nutrition Assistance Program (SNAP). In this role, she is a member of the senior management team and works on policy for all aspects of the programs, leads special projects and coordinates program wide assignments.
Laura joined FNS in March 2003.  Prior to joining FNS, Laura worked at the Health Resources and Service Administration, part of the United States Department of Health and Human Services, for nearly 10 years. 
Laura earned a Master of Health Science degree in health policy from Johns Hopkins University and a Bachelor of Science in Public Health degree from the University of North Carolina at Chapel Hill. 
---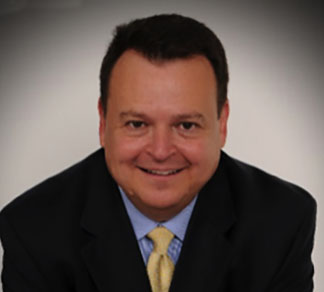 Stevan Mitchell
Director
Office of Standards and Intellectual Property
International Trade Administration
Stevan D. Mitchell is the Director of the International Trade Administration's Office of Standards and Intellectual Property (OSIP) at the U.S. Department of Commerce. OSIP promotes foreign market opportunities for export of U.S. products and services through advancements in standards and intellectual property trade policy and by promoting business awareness.
Previously, Mr. Mitchell served as Vice President, Intellectual Property Policy for the Entertainment Software Association (ESA).
Prior to joining the ESA, Mr. Mitchell served as Senior Counsel to the Computer Crime and Intellectual Property Section (CCIPS) of the U.S. Department of Justice (DOJ), and served as a Member of the President's Commission on Critical Infrastructure Protection (PCCIP). As a PCCIP Commissioner, Mr. Mitchell was responsible for many of the legal studies and recommendations produced by the Commission, including Legal Foundations, a 14-volume study of legal issues associated with infrastructure protection.
Previously as a Trial Attorney with CCIPS, Mr. Mitchell litigated cases under the Computer Fraud and Abuse Act and provided oversight, consultation and guidance on investigations and prosecutions involving illegal uses of technology. He also co-authored the second edition on the DOJ's intellectual property rights prosecution manual.
Mr. Mitchell earned his law degree from the Florida State University College of Law, where he served as Editor-in-Chief of the Law Review.
---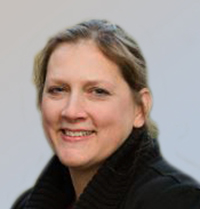 Claudine J. Kavanaugh, PhD, MPH, RD
Director
Office of Nutrition & Food Labeling
Center for Food Safety & Applied Nutrition
Food and Drug Administration

Dr. Kavanaugh has been with the FDA for 16 years and her recent activities include leading the commissioner's nutrition innovation strategy, restaurant menu and vending machine labeling, updating the nutrition facts label, and sodium reduction. Prior to joining the FDA, Dr. Kavanaugh was a cancer prevention fellow at the National Cancer Institute.  Dr. Kavanaugh received her Ph.D. in nutrition from Purdue University and a Master's in Public Health from Johns Hopkins University.  She is also registered dietitian.