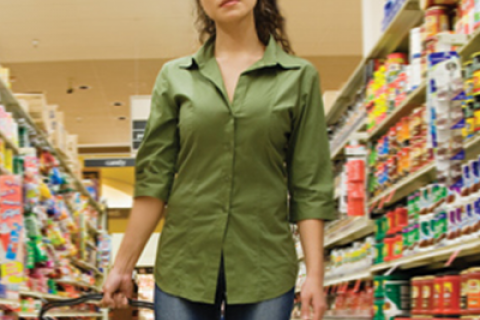 Europe's sky-high inflation has changed consumers' shopping behaviour. Price has become top priority for many and retailers have responded to this frugality.
French giant Carrefour announced a price freeze of 100 own-brand products corresponding to the daily essentials of its customers. The list of items includes breakfast cereal, coffee, tinned vegetables, detergent and diapers. E.Leclerc said last month that it would cap the prices on more than 230 of its essential products until early December, extending a price freeze it first introduced for 120 items in May. Both retailers have tied the programme to their loyalty cards.
In Denmark, Coop introduced a new programme called "Goi pris – hver dag" (Go price - every day) on 400 popular groceries and competitor Salling Group has put a price cap on 300 items. Polish retail leader Biedronka has committed to a price freeze of 150 of the most frequently bought items.
In addition, retailers are re-assessing their private label. Albert Heijn announced that it wants to grow the share of private label products, which now stands at around fifty percent. Asda introduced a price entry-level range called "Just Essentials", comprising around 300 products. Sainsbury's is increasing its Price Lock campaign which holds the prices of up to 2,000 own brand household and cupboard items.
Rewe is expanding its popular economy brand "ja" to over 1,100 items.
Across the board, consumer surveys indicate that shoppers are turning to private label as an alternative to more expensive manufacturer's brands. Whether they buy it from discounters or supermarket retailers, the global cost of living crisis appears to be benefiting private label.