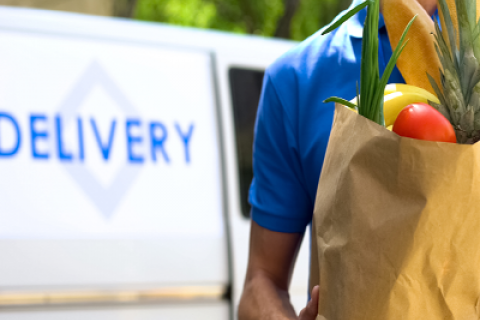 The rise of fast delivery companies, which promise to bring home groceries in ten or twenty minutes, has caught the attention of traditional grocers. Since there obviously is a market for such speedy service, some chains are taking advantage of the popularity, performance, and availability of delivery teams of the fast deliverers and partnering with them.
Tesco has teamed with delivery group Gorillas and is testing ten-minute deliveries from its supermarkets and offering a range of 2,000 items. In spare space within the supermarkets involved in the test, small warehouses were set up from which the Gorillas teams operate. In France, Casino Group took a stake in Gorillas. Casino was already supplying the dark stores of Gorillas, and this cooperation will now see several hundred Monoprix' private label items added to the Gorillas range.
Rewe took a share in express delivery service Flink. The latter now sells numerous private label products from Rewe, especially organic items and convenience products from the "Beste Wahl" line. Carrefour signed a partnership with start-up Cajoo in France, which will take care of the order picking of 2,000 national and Carrefour own brand food and non-food products via the interface of the Uber Eats app.
As for the costly last mile, a loss-making issue for retailers, partnering with a quick commerce provider may be one way for chains to at least break even.