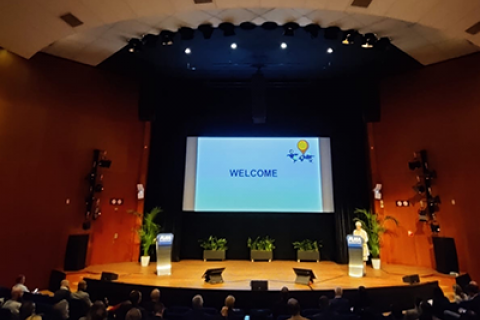 All three presentations at PLMA's pre-show seminar presentations in Amsterdam on 30 May predicted private label will grow in the coming years. Sebastiaan Buchholtz from NielsenIQ, who reported on the state of retail brands in Europe, revealed that in 2021, national brands pushed a lot with promotions, which had a negative effect on private label share.
This year is the start of a new market dynamic with a change in consumer behaviour. Consumers are feeling food price increases and are cutting down on luxury products and looking for value. In addition, discounters across Europe are expanding. This will result in an increase in private label share. In addition, Nielsen sees room for private label in the online channel.
François Videlaine and Sebastian Gatzer from McKinsey saw opportunities for retailers to capture different consumer expectations with private label. It appears from their survey that one of the main reasons for customers to choose a particular supermarket for their grocery shopping is because the own brands of the chain are good. Grocers that have the highest market share growth also have the strongest customer appreciation of their private label. McKinsey expects private label in Europe will grow in the coming years and entry price level will become more important. However, the researchers warn that consumers do not accept trade-offs on the quality of entry level own brand products.
PLMA's new consumer study was presented by Judith Kolenburg. The survey of 6,500 shoppers across eight European countries revealed that three in ten are buying more own brands now than they did before the pandemic. Gen Z and Millennials have increased their own label buying the most: 32% of these generations buy more now than before the pandemic, compared to 25% of Gen X and 22% of Boomers. Four in ten respondents say they will buy more private label in the coming years. The report will be available at the end of June