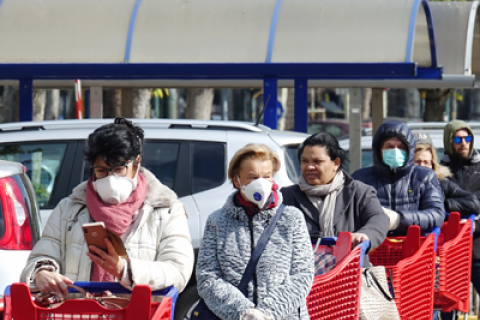 In a related finding, according to a survey by Alvarez & Marsal, shopping habits from during the pandemic are not disappearing. Of the 1,500 people surveyed, 85% said they plan to continue or accelerate their shopping behaviors that changed during the COVID-19 pandemic. This includes using curbside pickup for products and home delivery services.
The consumer research group survey also found economic worries are prevalent among consumers. More than half of shoppers (52%) expect their circumstances to stay the same or get worse in the next six months, and 54% said they also expect the economic situation of their families to change for the worse. Another 57% of shoppers plan to have the same or less money in the near future.
Alvarez & Marsal also surveyed what consumers spending plans are for some categories. In 15 of the 18 categories studied, consumers plan to spend either the same or less in the coming months. That included 18% more on fresh food and more on wellness and fitness (5%). However, personal care and fragrance and cosmetics showed planned drops in spending by consumers.