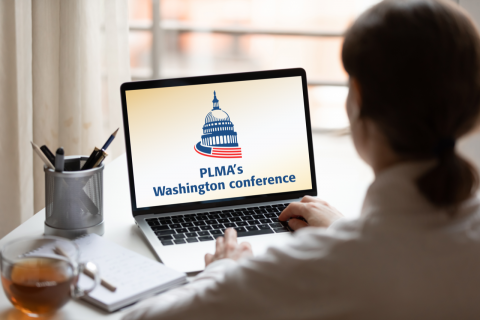 PLMA's Washington Conference will be held live and interactive on Zoom October 6 and 7. Now that the Biden administration has settled in and Democrats hold majorities in both houses, what can store brand manufacturers and their retail partners expect from a legislative and regulatory perspective?
What is the latest in terms of taxes, tariffs, infrastructure, and consumer demographics and, of course, politics? How will your business be affected?

For instance, the recent introduction of anti-trust legislation, which is targeting Amazon and how they sell their private label products, is one example of how the Democratic agenda is already attempting to make changes to America's business landscape. In addition, possible future decisions or regulations by the Food and Drug Administration (FDA) or other government agencies are always a possibility.

Scheduled speakers include Representative Robin Lynne Kelly (D-IL); Dr. Claudine Kavanaugh, Director for the FDA's Center for Food Safety and Applied Nutrition Office of Nutrition and Food Labeling; Eugene Daniels, White House reporter for Politico, and Jon Gold, Vice President, Supply Chain and Customs Policy for the National Retail Federation.
The registration for PLMA members is now being offered at a special rate of $199, while non-member attendance is $350. Participation by retailers and wholesalers is complimentary.

For additional information about PLMA's 2021 Washington Conference, please contact Linda Morales at lmorales@plma.com or conferences@plma.com