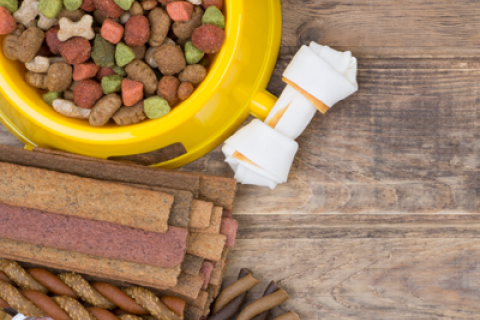 Sales of pet food are expected to rise due to large number of pet adoptions during the pandemic, according to digital media and promotions technology company Quotient. According to 1,000 cat and dog owners surveyed, 33% had made adoptions during the past year.
Quotient asked dog and cat owners what top three items they plan to spend the most money on for their pet over the next 12 months. At 84%, food topped the list, followed by medicine/veterinary care (45%) and treats (44%).

When it comes to feeding their furry friends, most consumers (80%) will be coming to the pet aisle for standard dry food/wet food but 17% said they will cook for their pet, and just under one-sixth (16%) usually feed their dogs and cats with gourmet and/or subscription food services.

Quotient's research was conducted by Censuswide, which surveyed 1,017 dog and/or cat owners in the U.S. ages 18 and older from June 7-9.