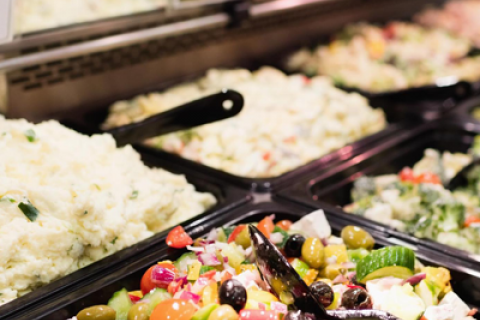 PLMA's annual Private Label Trade Show, which will be held in-person November 14-16 in Chicago, will feature expanded participation by foodservice suppliers across all food, nonfood, and beverage categories.
According to PLMA's Vice President Anthony Aloia, as the pandemic recedes, all signs are pointing to greater growth and success for private label in foodservice.
"Consumers have become more accustomed to finding freshly made, restaurant-style meals in supermarkets–whether prepared by in-store bakery, deli and meat departments, or brought in from a ghost kitchen or commissary –which are sold at extremely reasonable prices under the retailer's own brands," Aloia said.
Natural, organic, and minimally processed foods continue to be popular for foodservice, and more plant-based, vegetarian, and vegan options are taking their place alongside. There is also rising demand restaurant-quality menus featuring international cuisines, as well as regional and ethnic specialties that offer shoppers the restaurant experience in homes.
Foodservice is just one of the many trends and growing categories in the private label and retail industry which will be featured at the PLMA Trade Show this November. Overall, more than 2,000 exhibitors and over 5,000 visitors are expected to attend. For more information about exhibiting or attending, please contact 
exhibit@plma.com
 or telephone (212) 972-3131 or visit
www.plma.com