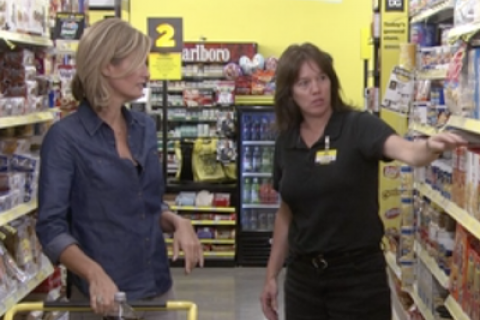 Research company Placer.ai reports retail traffic at discount and dollar stores in the second quarter of 2022 remains high and inflation pressures continue to impact shoppers.
According to the company's 2022 Quarterly Index, the four major discount and dollar chains (Five Below, Dollar General, Family Dollar, and Dollar Tree) saw a combined 8% increase in visits compared to Q2 2021, a 20.5% increase compared to Q2 2019 and a 13.2% increase from Q1 of this year.
In the report, Place.ai wrote "In Q2 2022, weekly visits to dollar and discount stores were up relative to 2021 and increased significantly relative to 2019." The report also added "The dramatic rise in YoY weekly visits reveals the long-term advantage the pandemic gave the category. In the early days of COVID, dollar and discount stores were one of the few retail categories that remained open as essential businesses, which led many shoppers to discover the value priced one-stop-shops – and these shoppers have been coming back ever since. Meanwhile, the increase in YoY visits indicates that the category still has some room to grow."
Family Dollar saw the largest increase, with 16.3% in year-over-year (YoY) visits in Q2 2022, followed by Five Below at 10.2%, Dollar General with 8.5% and Dollar Tree  at 5.9%. Placer.ai also explained that YoY and Yo3Y increases could also be a result of new dollar chain locations, as several retailers grow their store fleets.