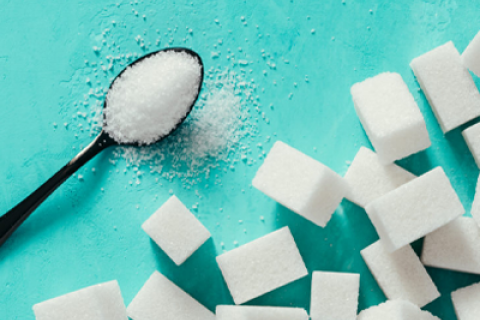 According to a FONA International report, consumers are using numerous ways to avoid sugar. Almost two-thirds are buying water instead of caloric beverages, while another 37% are eliminating certain foods high in sugar from their diets.
Seventy percent of consumers studied chose taste over a product's sugar content yet 62% of consumers said price was more important to them than sugar content when they were purchasing food or drinks. One-third of those surveyed are not adding table sugar to their food and drinks.

When it comes to cutting sugar from their diet, 58% are shunning carbonated soft drinks while 54% are cutting candy and another 51% are reducing their intake of baked goods with sugar.

Among consumers aged 24 and older almost half are aiming to reduce their overall sugar intake, an increase of 8% from two years ago. Some of the younger consumers, age 18 to 23, do not seem as concerned with their sugar intake. In this age group only 31% are hoping to reduce their sugar intake while 38% of these consumers say they consume an appropriate amount of sugar.

Most of these answers are not new to manufacturers. Recently, many companies have reduced the amount of sugar in their products, or they have introduced sugar alternatives.

In recent years there have been a variety of low and no-sugar foods introduced into the market. According to the FONA study, there has been a 54% increase in products with sugar reduction labeling since 2017. About three-quarters of consumers listed no-sugar-added claims as important when shopping for products.