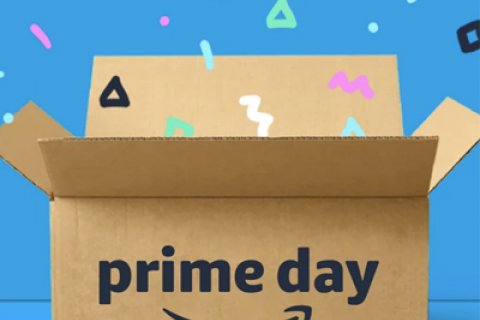 Amazon has another successful Prime Day, especially with its private label products. Amazon-branded products accounted for 63% of Smart Home Device purchases, 41% of Household Essentials, 39% of Consumer Electronics, 35% of Apparel & Shoes, and 33% of Grocery purchases, according to an analysis by Numerator, who live-tracked Prime Day sales.
The top five items sold during Prime Day were all Amazon brands, according to Numerator's preliminary results. They included Amazon Photos Project, Amazon Gift Card Reload, Amazon Fire TV Stick, Echo Dot 4th Generation, and Amazon Fire Tablet.
Grocery shopping was also popular as 16% of Prime shoppers reportedly bought groceries during the two-day event.